Been a crazy busy week between playing catch up at work and prepping for a gig this coming Friday with the band. However, I did manage to get in a little build time and I hope to get some paint on 'em come Sunday if all goes according to plan!
The Omega went together like a dream, though there were some truly massive resin blocks that needed to be dremel-ed away. I actually managed to refrain from building the whole model in one go and kept some parts separate for painting. There's a ton of great detailing that would otherwise be virtually inaccessible.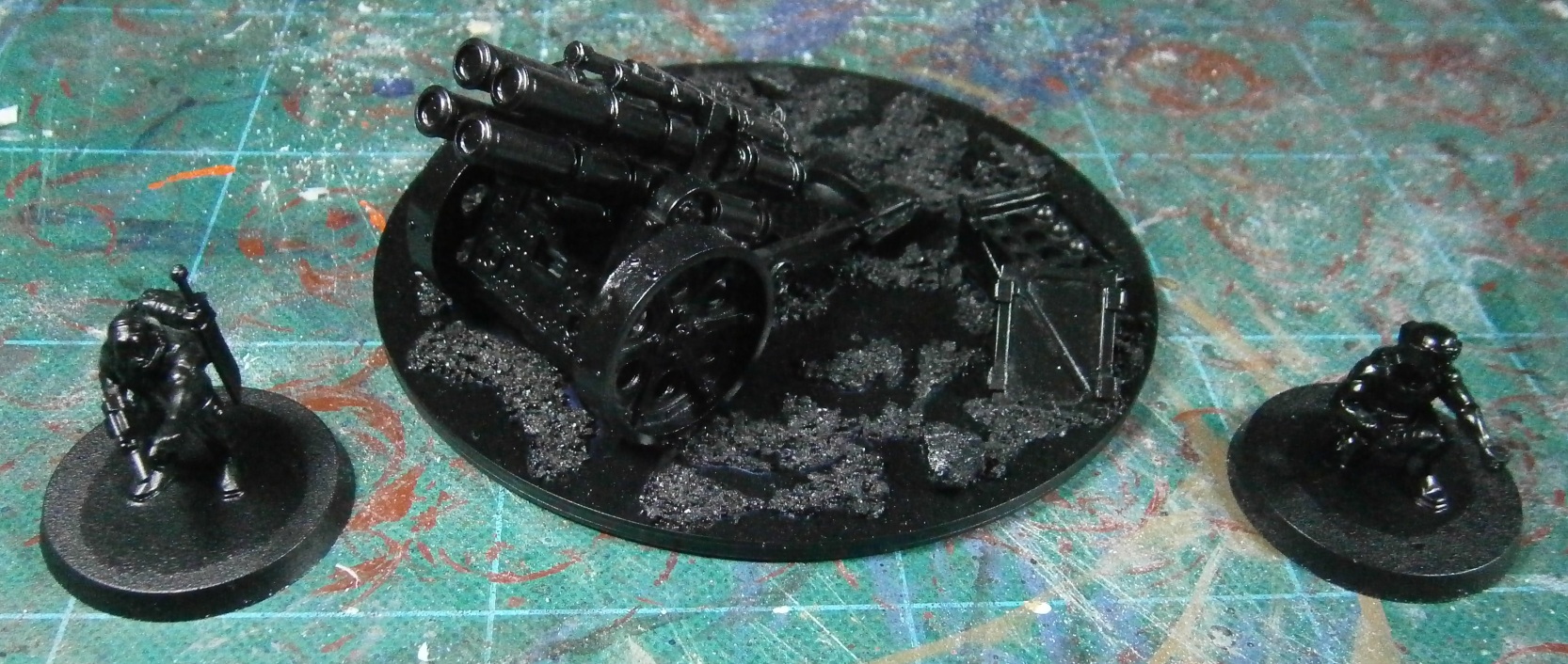 While I was at it, the Thudd Gun that has been lurking in a bag in the Closet of Doom for nigh on three years got assembled and primered as well. Since the loader is going to be cranking the elevation wheel and would otherwise be difficult to paint, I kept the crewmen separate for painting on this model as well.
Looking forward to getting some brush time on 'em!