After getting home on Sunday late afternoon, I immediately pulled out all the FW goodies and got 'em into some warm soapy water for an overnight soak. Yesterday morning I got them all scrubbed and laid out to dry and got a jump on assembling the Castigator that will be used as the Baron for my knight household!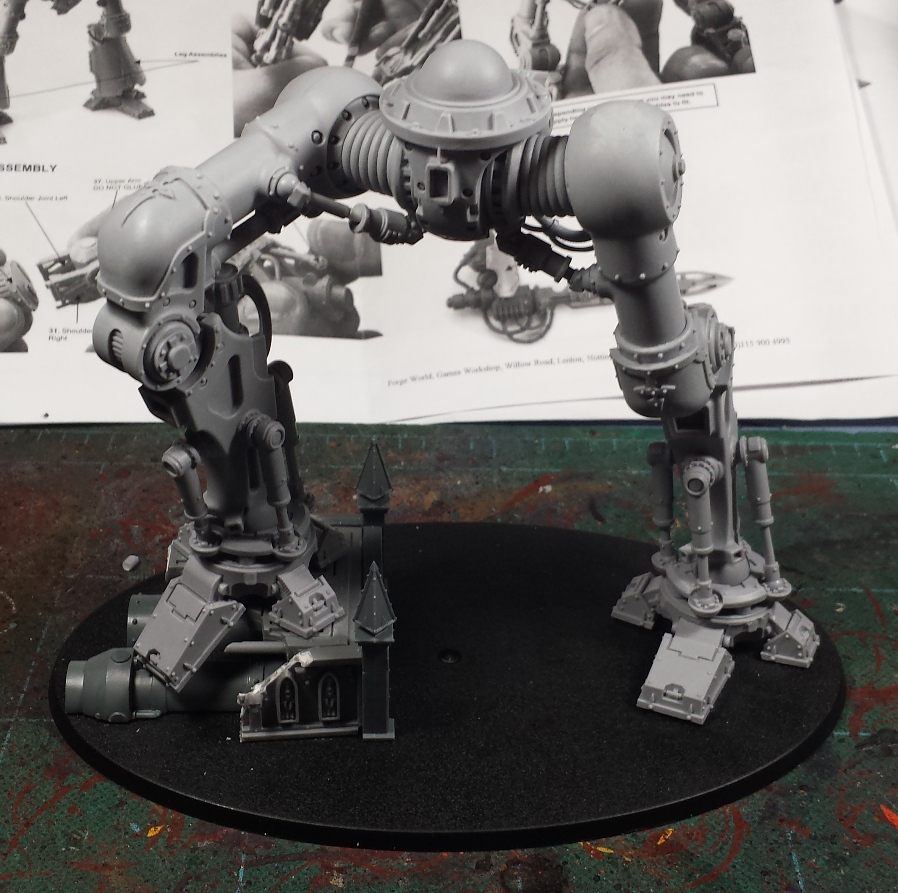 I knew from the outset that I wanted to have the model be in as dynamic a pose as I could manage, after being disappointed with the somewhat static leg positioning of the paladin/errant kit I was delighted to see that the FW kit allowed for all sorts of posing options! I started off by building a little damaged pumping station that I could have one foot standing on, then got started posing and pinning until I came up with the stance shown. After that it was a surprisingly simple matter of attaching all the various pistons and cables, most of which went on very easily, though I did need to extent the hip piston on the upraised leg slightly.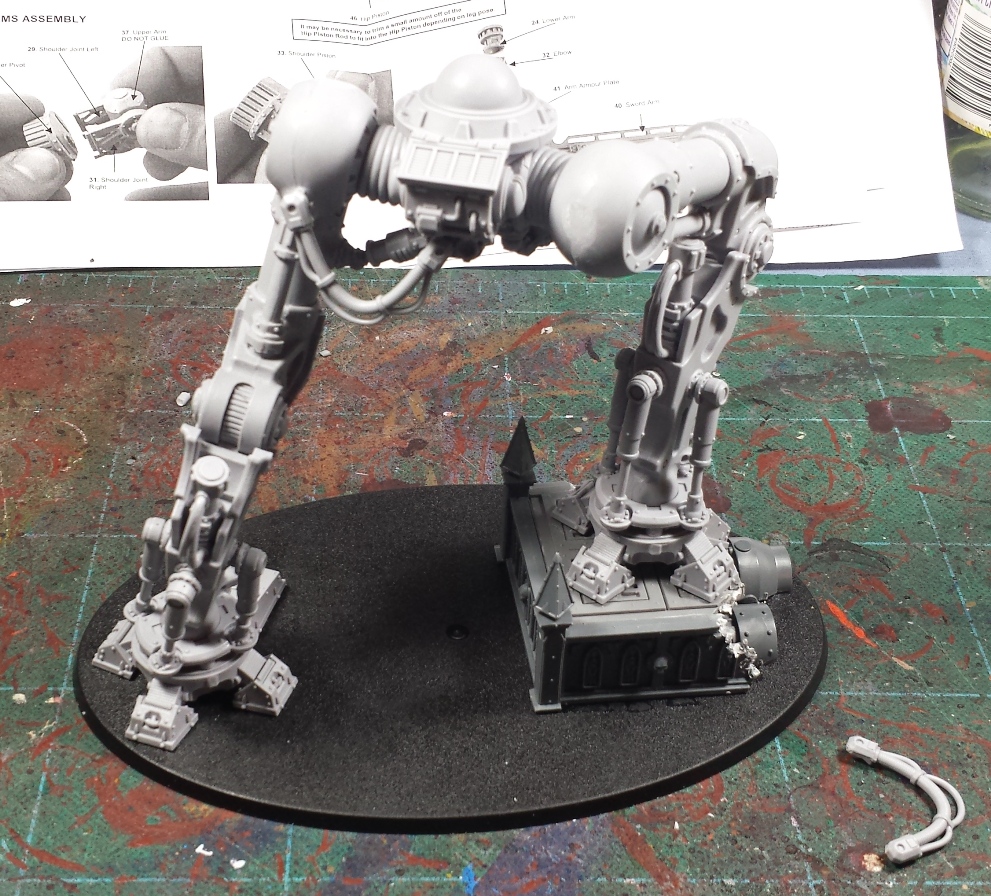 On the rear however I found that some of the cabling will require a fair bit of hot water bending to allow them to attach to the extended pose, but that should be fairly painless. The way the instructions for the upper torso and weapons are written seems to indicate that the left-arm gatling cannon has much less of a range of motion available than the right-arm sword, so I kept the left leg straight and out of the way in order to give the ammo feeds as much room as possible. The intent is to have it splayed around to the left a bit and the sword in a sweeping motion up and over the raised right leg. We'll see how that goes, I suppose!
I'm still not entirely sold on the scale differential between the Cerastus pattern knights and the plastic paladin/errant kit but with the Castigator intended to act as the Baron for the household I thought it would be appropriate for him to be a bit more imposing than his squires (represented by the two paladins). Nevertheless, he's gonna be BIG! Hoping to get the torso and weapons built over the next few days - assuming I ever get out of work. Being gone for a week means that I have some drifting piles of email to wade through and work to catch up on. Oof!