Managed to sneak in an hour or painting last night and snapped some pics this evening after I got home. Thanatar ready for deployment!
Not a whole lot of change from the previous post, got the shading on the gold and blue, managed to get the sealant on in a break in the surprisingly rainy weather, then applied the gloss coat to the faceplate. I'm thinking that it needs a little battle damage/weathering, now that I'm looking at it. I do like the 'fresh off the factory floor' look though - the tech priests would endeavor to keep their charges in peak condition, after all!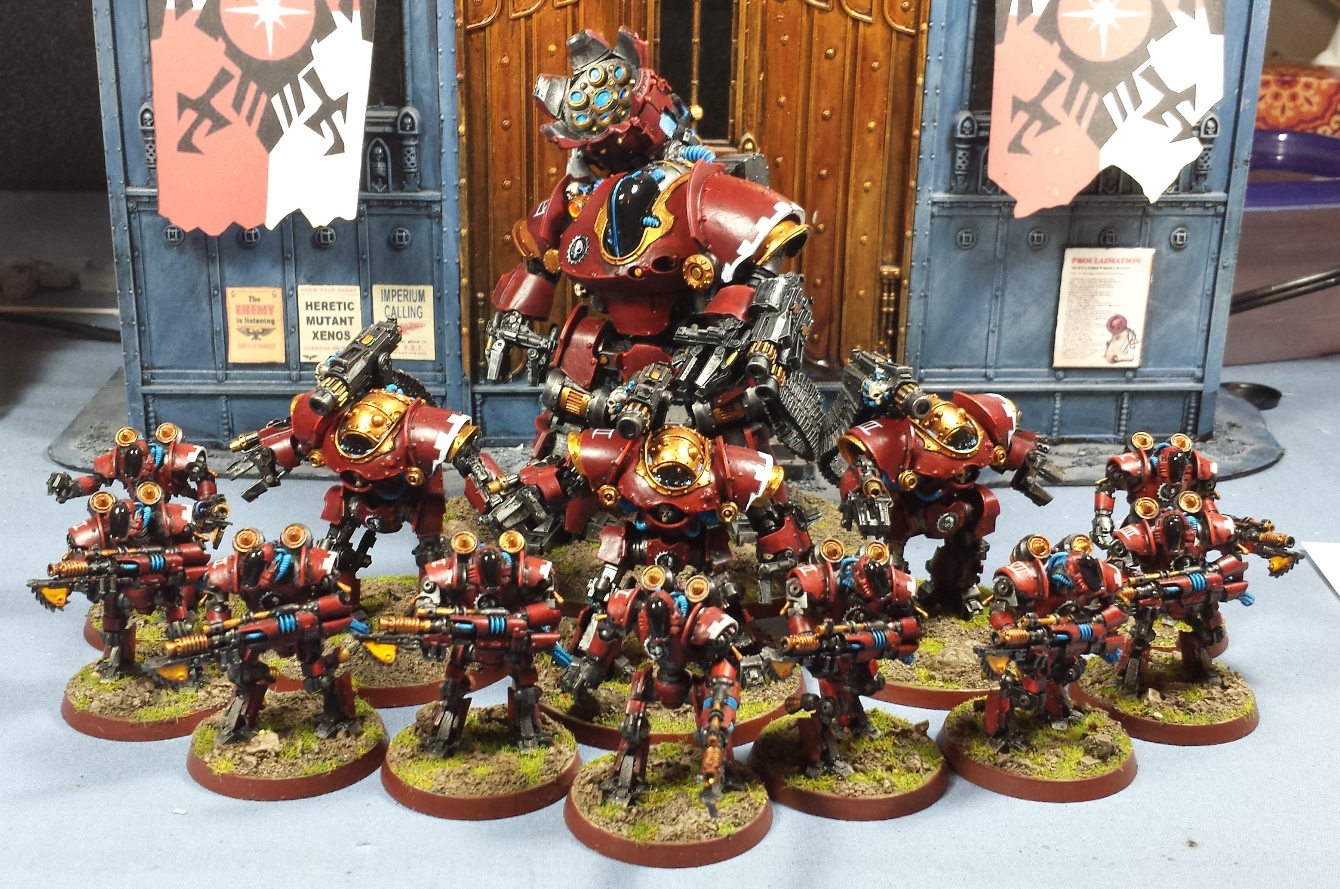 Pulled out all the Castellax and Thallax for a little Legio Cybernetica family portrait - quite pleased with how they all tie together!