Today has been my first real day off since the Christmas holiday, and I thought I'd get some build time in! A couple days ago a package arrived from
Blight Wheel Miniatures
bearing their new Prometheus Knight Titan, and I spent some time getting everything trimmed, cleaned up and washed off.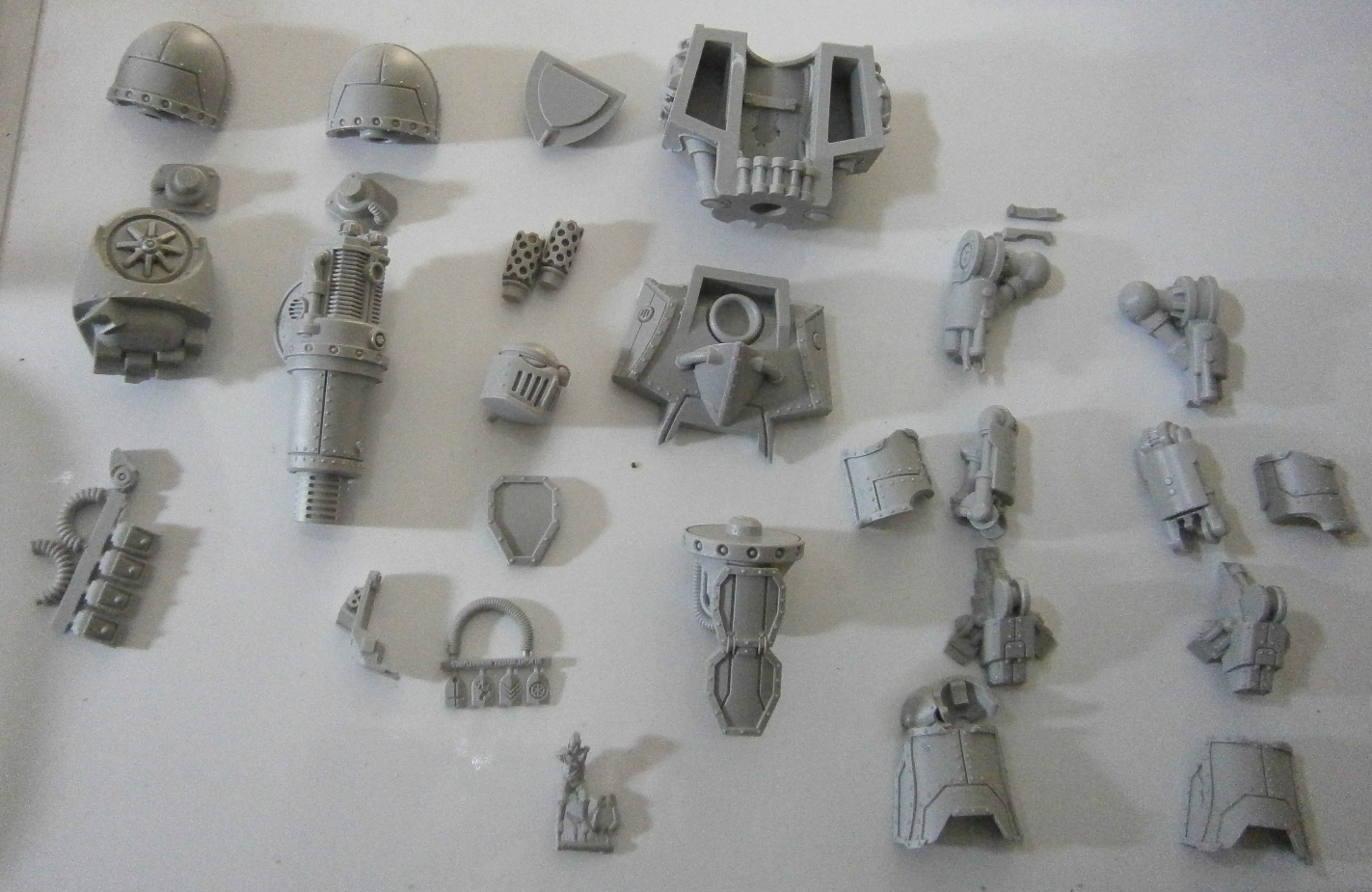 I've been a long time fan of BigDaddy's work, and own several of his previous iterations of Knight Titans, and I have to say that they just keep getting better. This new kit has tons of great detail and is an incredibly crisp and detailed cast.
I started off by gluing up a few CDs to make a base, and built up the legs and torso. The kit allows for a great range of motion and posability, which I really appreciated. The kit also comes with a great looking power fist and thermic cannon, which I magnetized to allow for easier storage and potential swapping of weapon options in the future.
The whole kit went together like a dream, and it really has a sense of weight and purpose. Definitely looking forward to getting stuck in painting it!