Well it's been a crazy week, lots of long hours at work (though still getting laid off, figure that out), and spending a good deal of time
getting some tunes recorded with the band
hasn't left a great deal of hobby time. However, since I had the red paint out for the Prometheus I figured I'd get some colors blocked in on another ad-mech model that has been lurking on the shelf for years.
This is a "Mantis Tank", another awesome model from
Blight Wheel Miniatures
(same folks who made the Knight), which I'm thinking is probably a bit more suited to the Dark Mechanicus sect festering in the midst of my loyalist Ad-Mech. After all, I have an
Urtzi Malevolus model
in the army, so I'm more or less destined to have some creepy-crawlies!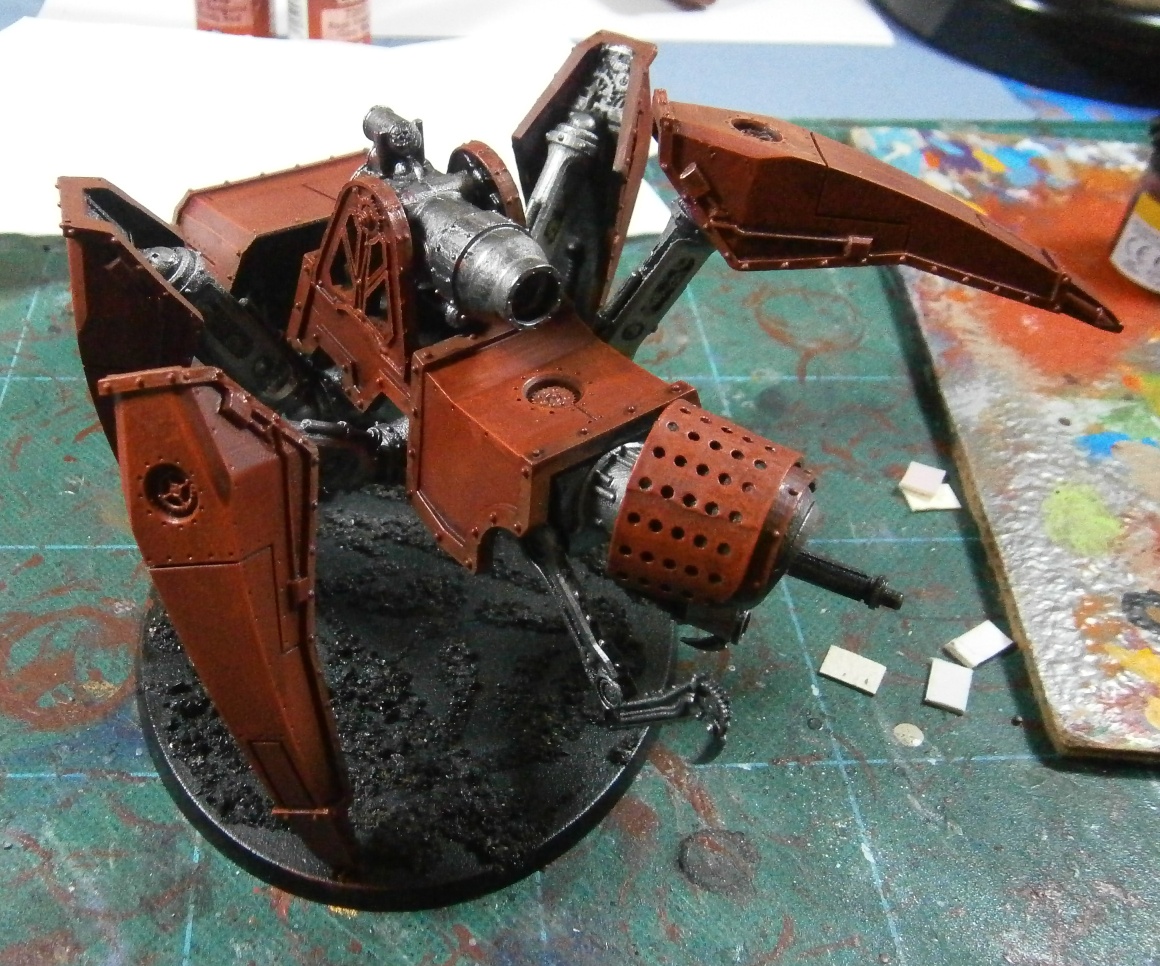 Not entirely sure what/how I'm going to run it on the table-top. My recent thought has been to try and build the army such that it can be used as a Necron/CSM counts-as army in which case, this will likely be run as a counts-as Defiler. It's certainly big enough - the base that it's on is one of the large flying bases!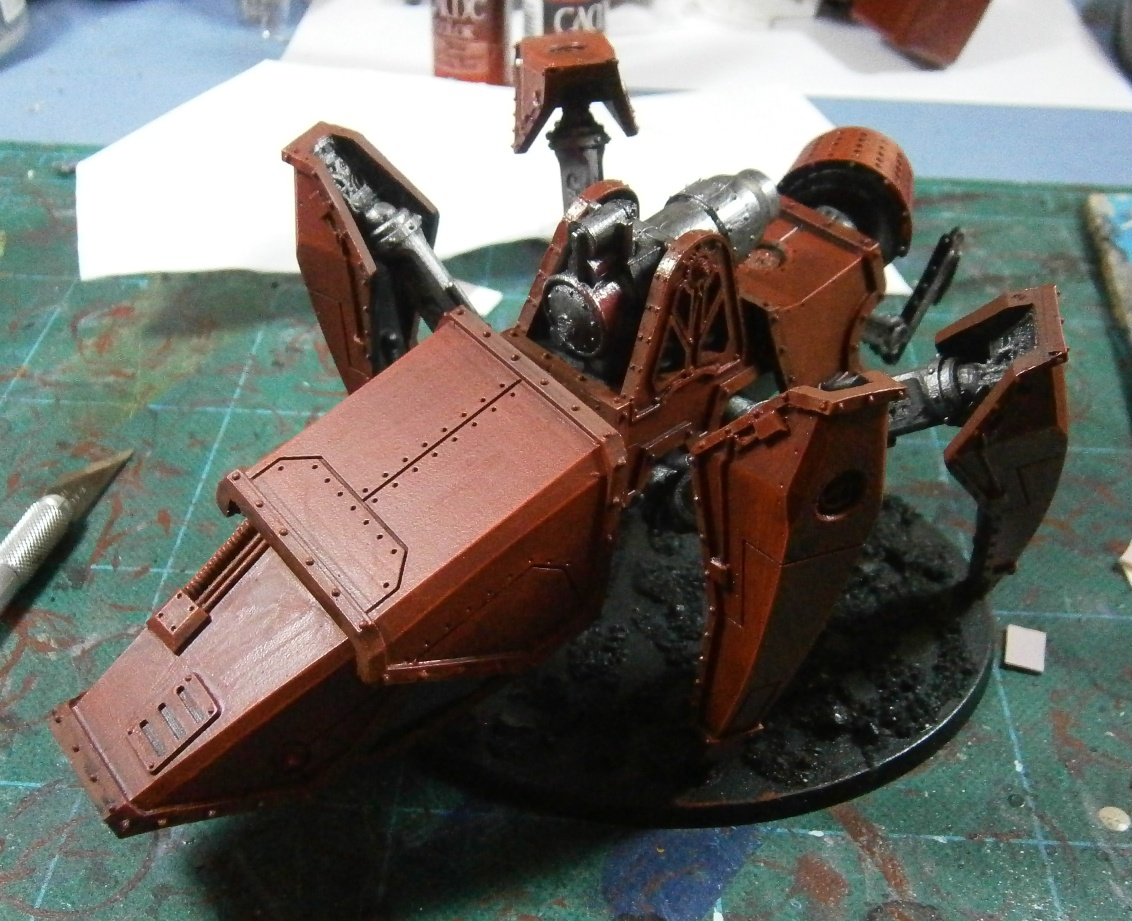 Definitely a creepy model, and I'm definitely looking forward to doing some more work on it. I got a wild hair to work on the guard Leviathan Command Carrier again as well, so there will be some pics of that coming up soon too!