Another package arrived in the mail today, from one of my favorite alternate sci-fi companies;
Ramshackle Games
. I've ordered
a selection of models
from them in the past and thus far every transaction has been a smooth and pleasant experience - not to mention being awesome sculpts and surprisingly clean casts. This package was full of transports for my growing Adeptus Mechanicus army: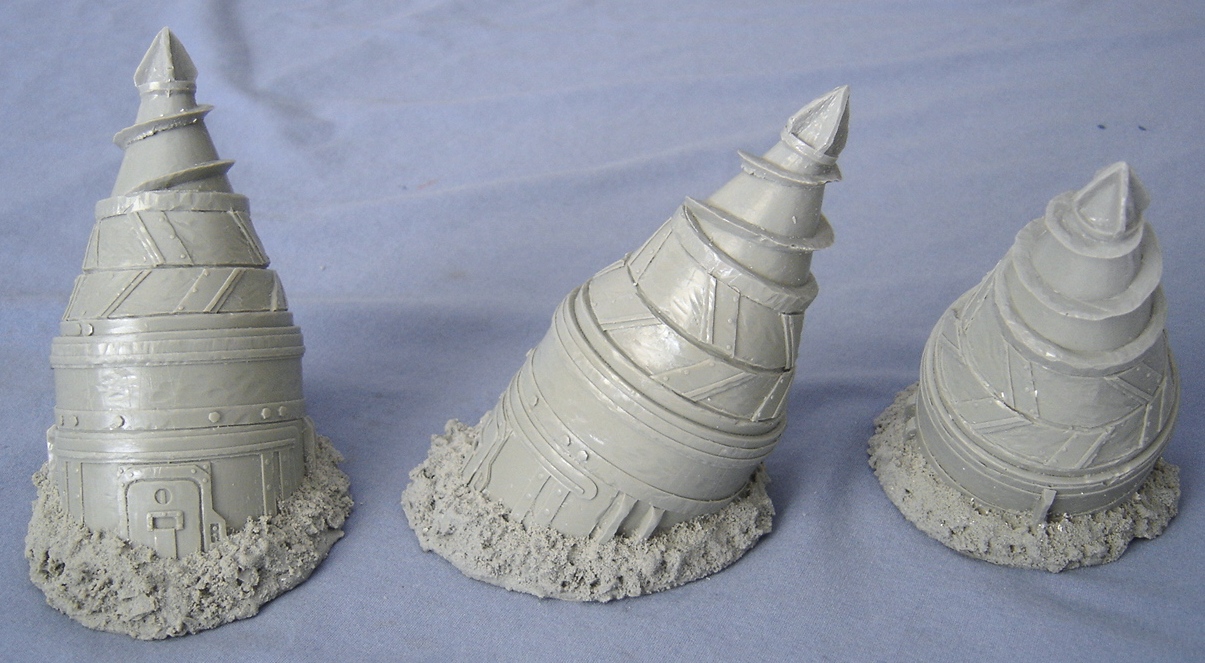 A trio of "Boring Machines" that I'll be using for Termite Subterranean Transports, in game they function the same way as drop pods. I really like these models, with the addition of a little 40k detailing I think they'll work really well! They're about the same size as the old Armorcast Termites, and I personally think they have better detail. All in all I'm very pleased and I'm looking forward to painting them.

...If we get a break in the weather that is. More snow forecast for tomorrow. Sheesh.