It was warm enough yesterday to primer some models I'd built over the last couple weeks, and so I took advantage of that and then finished off the alternate arms for the first Knight Paladin to allow it to be outfitted as a Knight Errant. The first painted models of the new year!
This Knight is magnetized at the waist and both arms to allow for easy storage. The newer Paladin is simply pinned at the waist as the model goes together in a way that doesn't allow for a magnet large/strong enough to hold the torso on. Not a big deal though, as the pin is more than sufficient to hold the torso in place.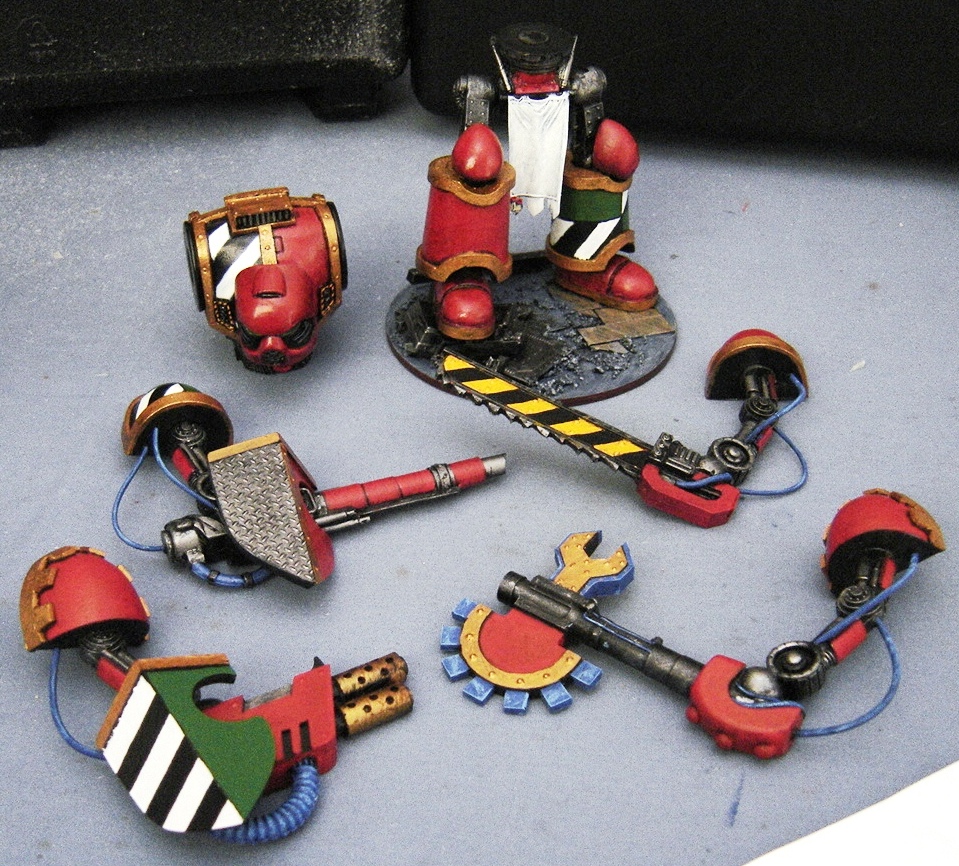 This was definitely a fun model to build and paint, and I used some of the things I'd learned building this one in the construction of the new Paladin (a much more interesting base, for starters). I think I'm going to use a similar paint scheme on the new Paladin, I think the sections of green with white/black hazard striping sets off the main red and gold nicely.

Back up on deck are the King Russ tanks. I'm hoping to get them finished off and sealed this weekend while it's nice outside.

Shameless Plug: The Knight Paladin/Errant is
up on the auction block
along with some other odds and ends at the moment as I need to offset the cost of some airline tickets. ...Not that air travel these days is exactly a pleasant prospect!