More than halfway done with the tenth challenge for the Tale of Even More Painters at this point. I had a quiet evening yesterday to finish off Dunno's Deadeyes, a 5-man group of Ratling Snipers seconded to the Mordian 7th Regiment:

Fairly straightforward paint scheme, though they were rather fun to paint as they each have a lot of personality. I went with grey fatigues as they are an Elites choice (the veterans all wear grey fatigues and red armor), but since the Ratlings don't really wear armor, they ended up being a bit monochromatic. That works for me however, as the bright red armor would sort of stands at odds with the Ratlings sneaky nature.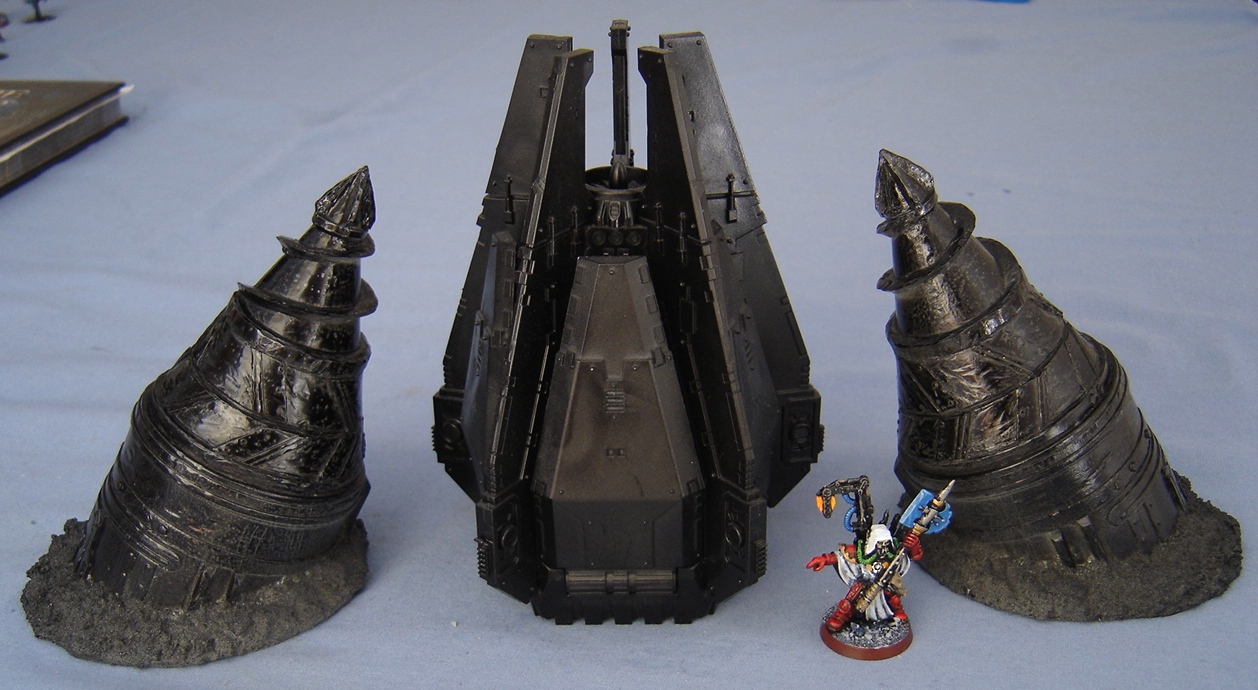 Some folks asked for a scale shot of the Termites that I picked up from
Ramshackle games
, so I pulled out the Drop Pod and snapped a quick picture. It was nice enough outside over the weekend to get a mess of stuff primered, and I'm actually quite looking forward to painting the Termites, they should come together pretty quickly.
Four more models remain for this stage of the TOEMP challenge, three Psykers and the Commissar which I hope to finish off over the weekend. Once that's done, all the HQ and Elites for the Mordian 7th will be complete!