A nice lazy Saturday afternoon - chores and laundry, and a little paint spattered about. Finished up the last two commissars: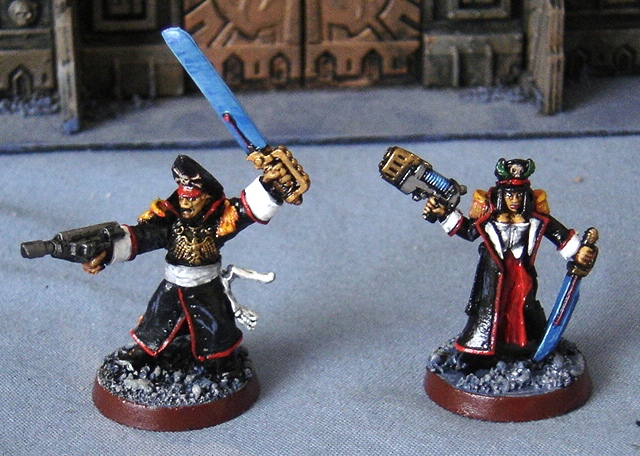 From what I understand, in the new codex the previous ability of the vox network to extend the leadership of the HQ squads to the rest of the army is no longer available. I figure ten commissars should keep the guardsmen in line...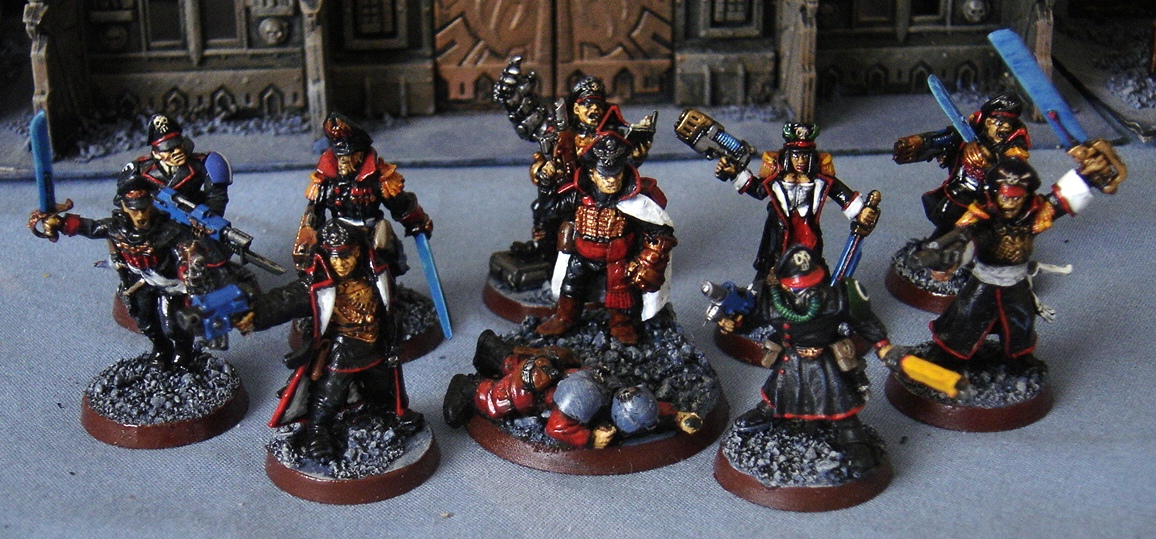 Just a few crewmen left to go...