Managed to take some better pictures of the Pegasus after work today: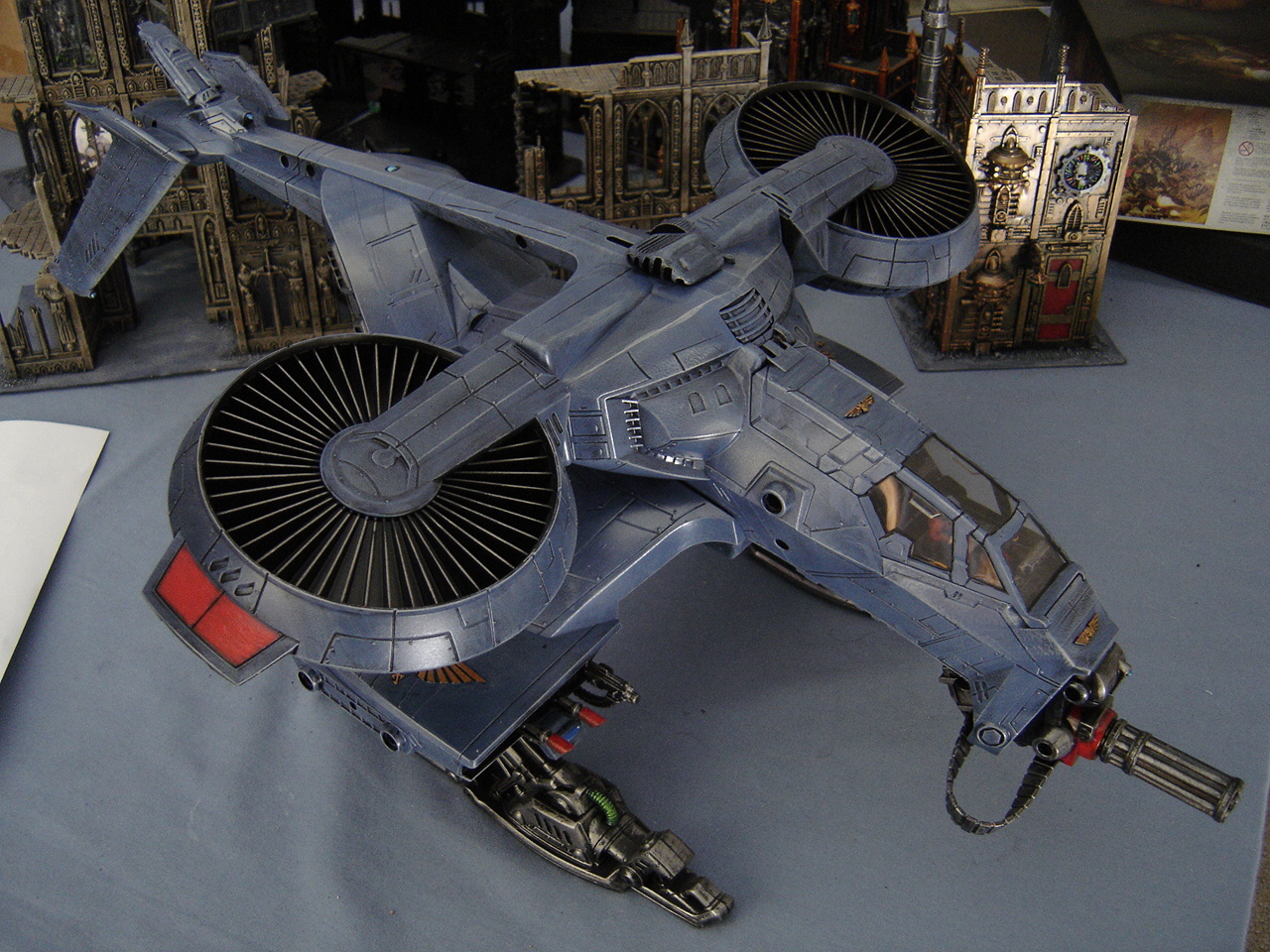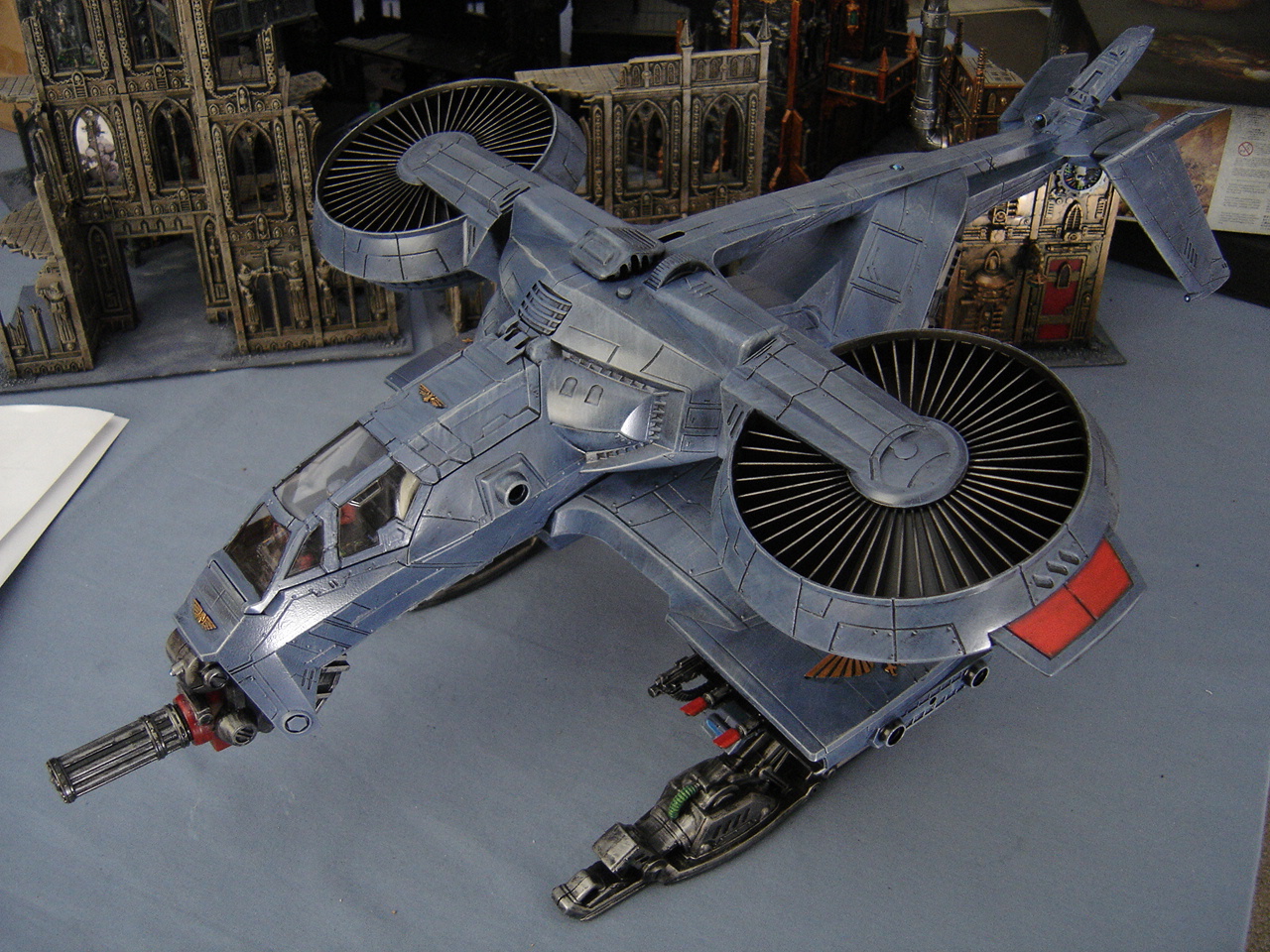 Slightly better shots of the interior. The canopy is very shiny so it's picking up a lot of reflections.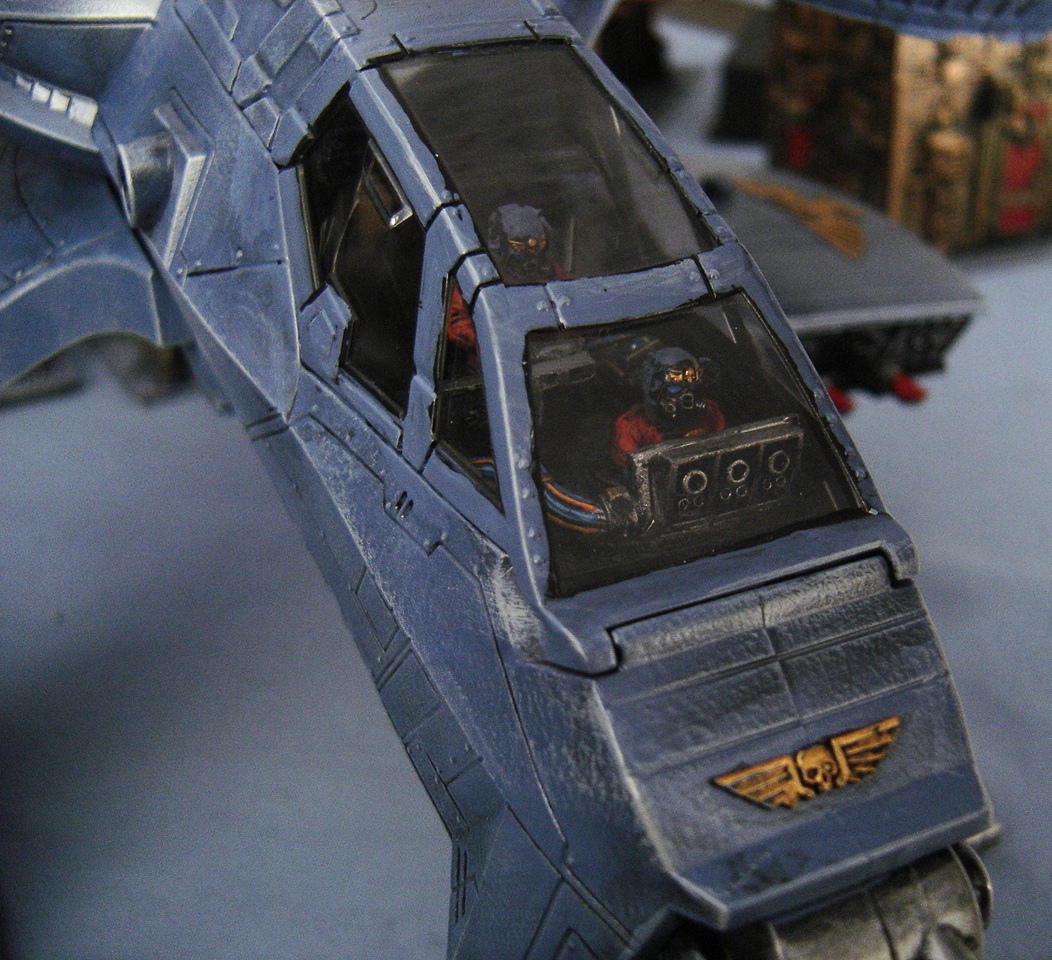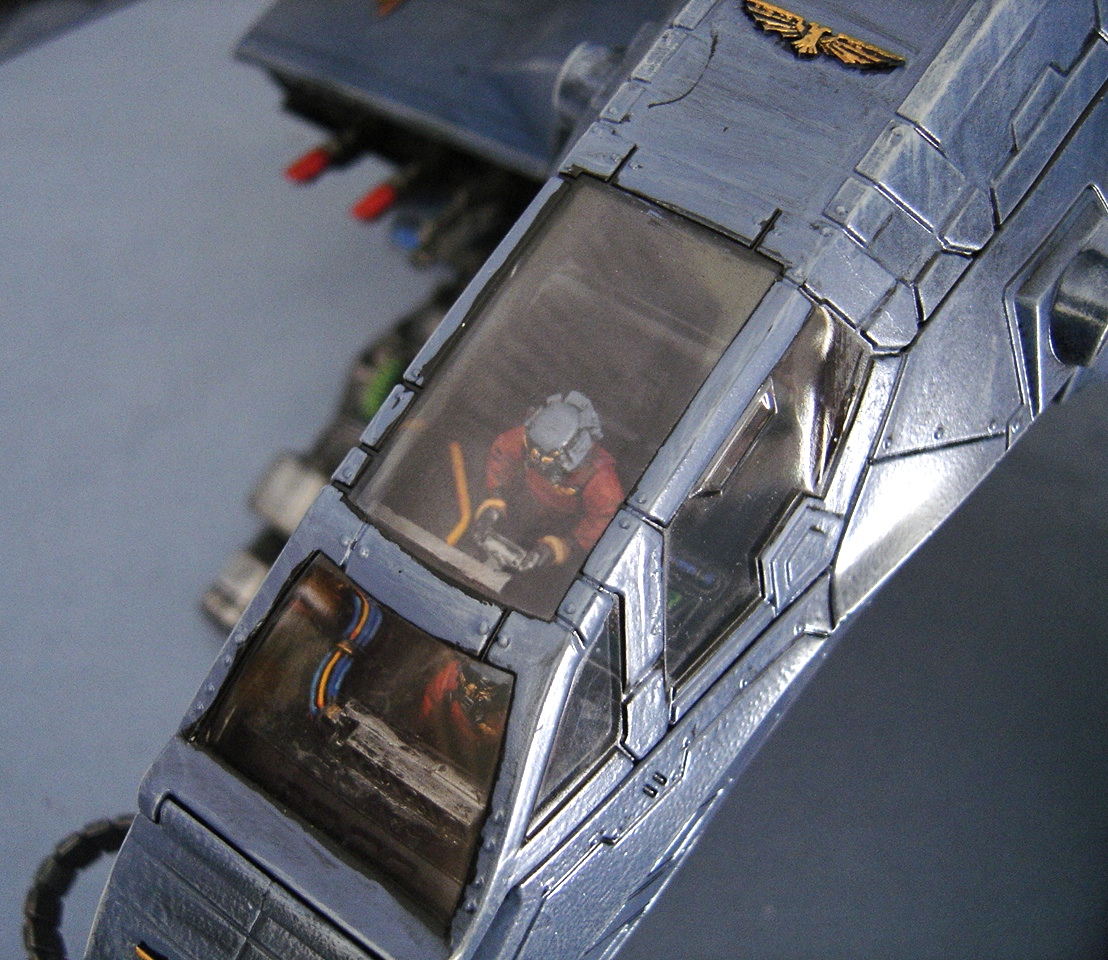 I think this one will be the vehicle transporter variant, while for the next one I plan to build a troop transport section directly attached to the lander.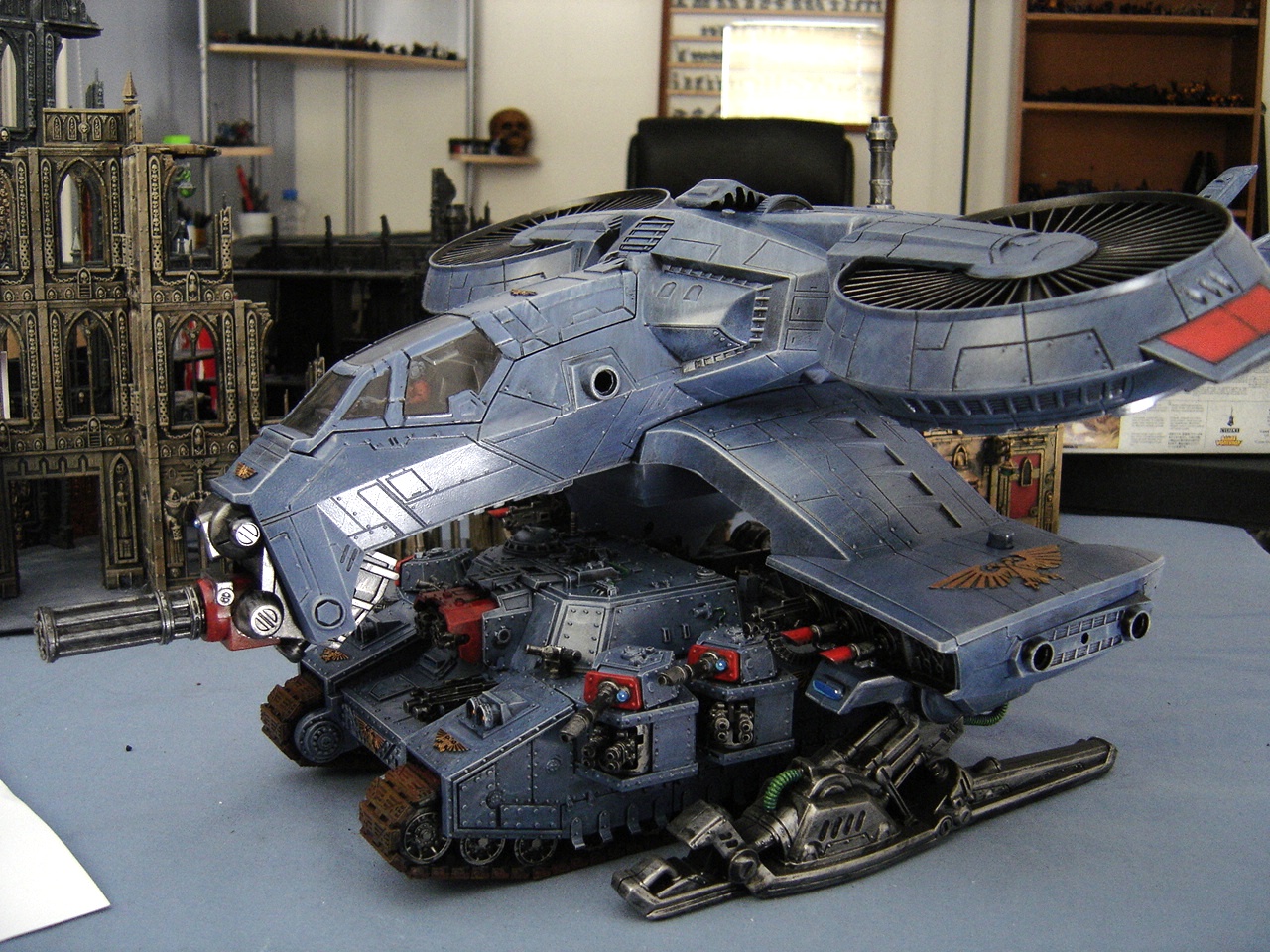 And finally, just a couple shots for scale. It's a pretty darn big flyer, but I think it actually matches the guard army 'look' fairly well.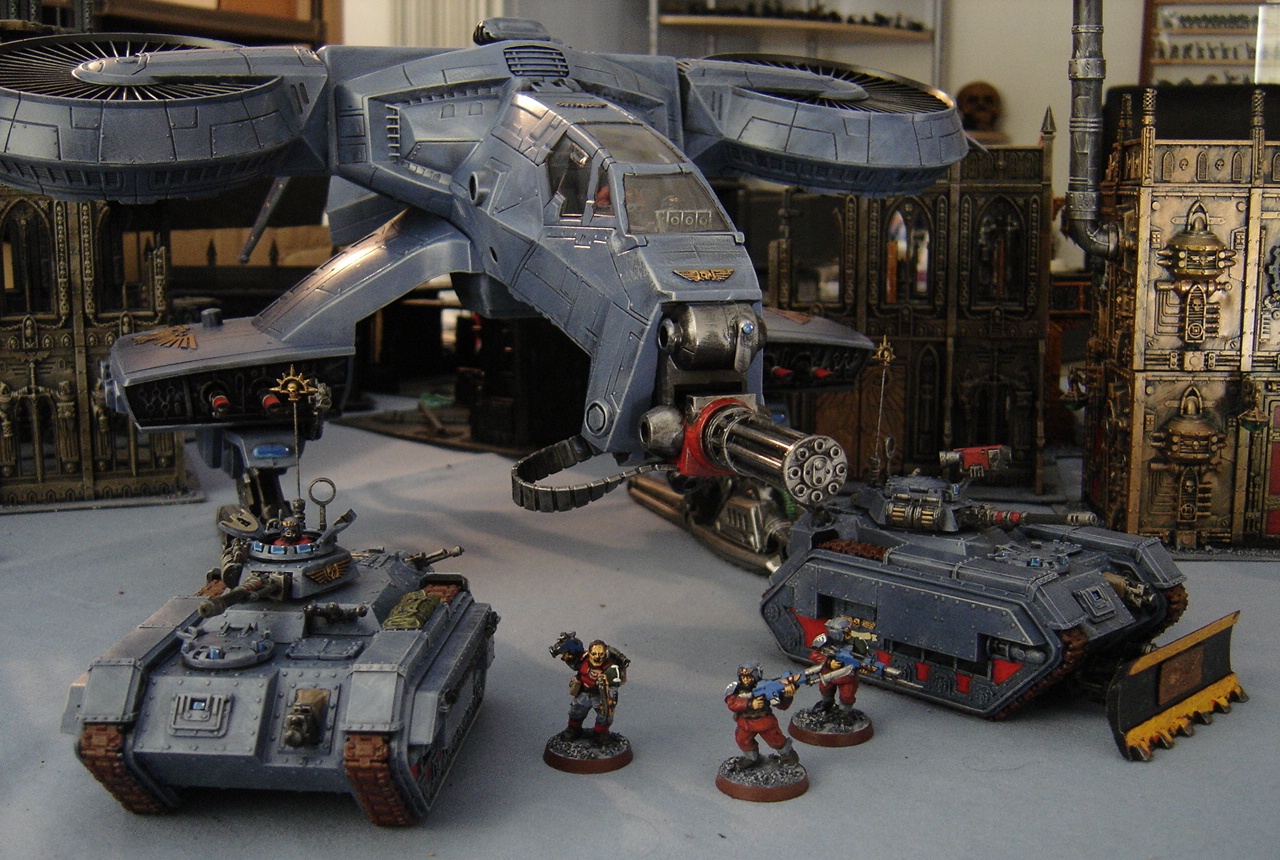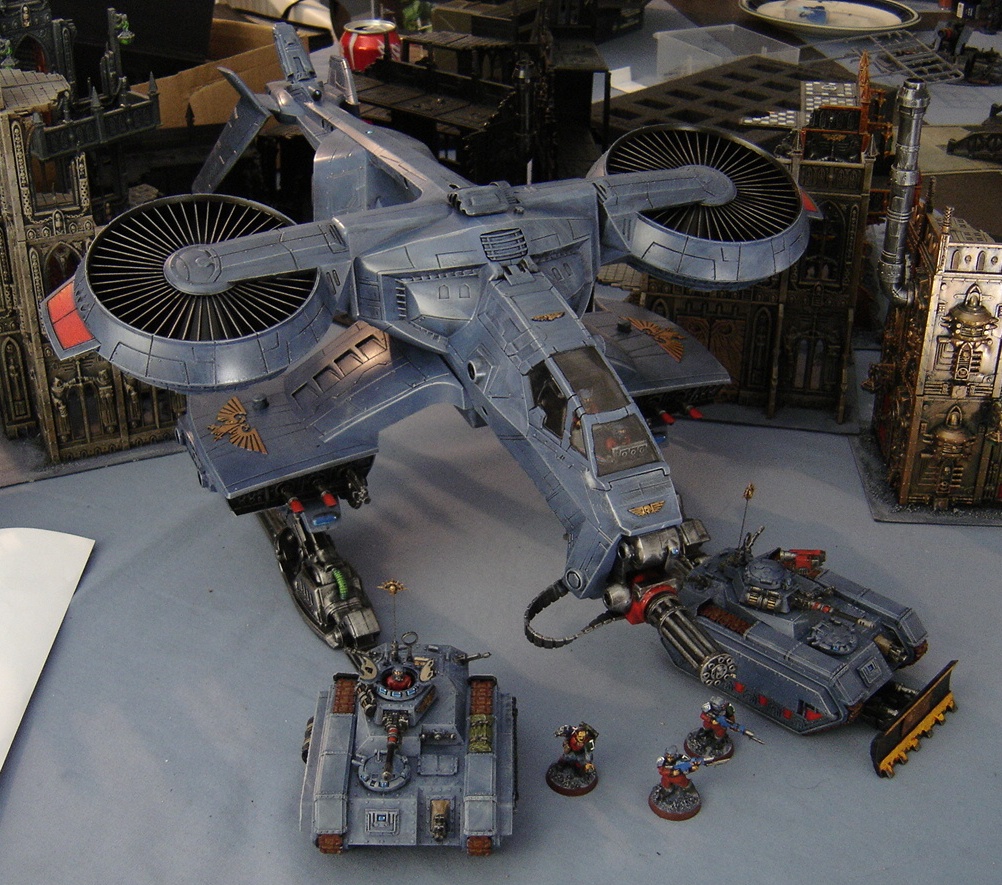 Now that I've got that out of my system, back to the last few guardsmen...