Madness!
As is usually the case, I have a hard time staying on task when it comes to the 40k hobby. After reading about the new Planetstrike rumors on BoLS, I thought I'd take a first pass at a super-heavy transport flyer capable of deploying a large number of guardsmen, or a super-heavy vehicle.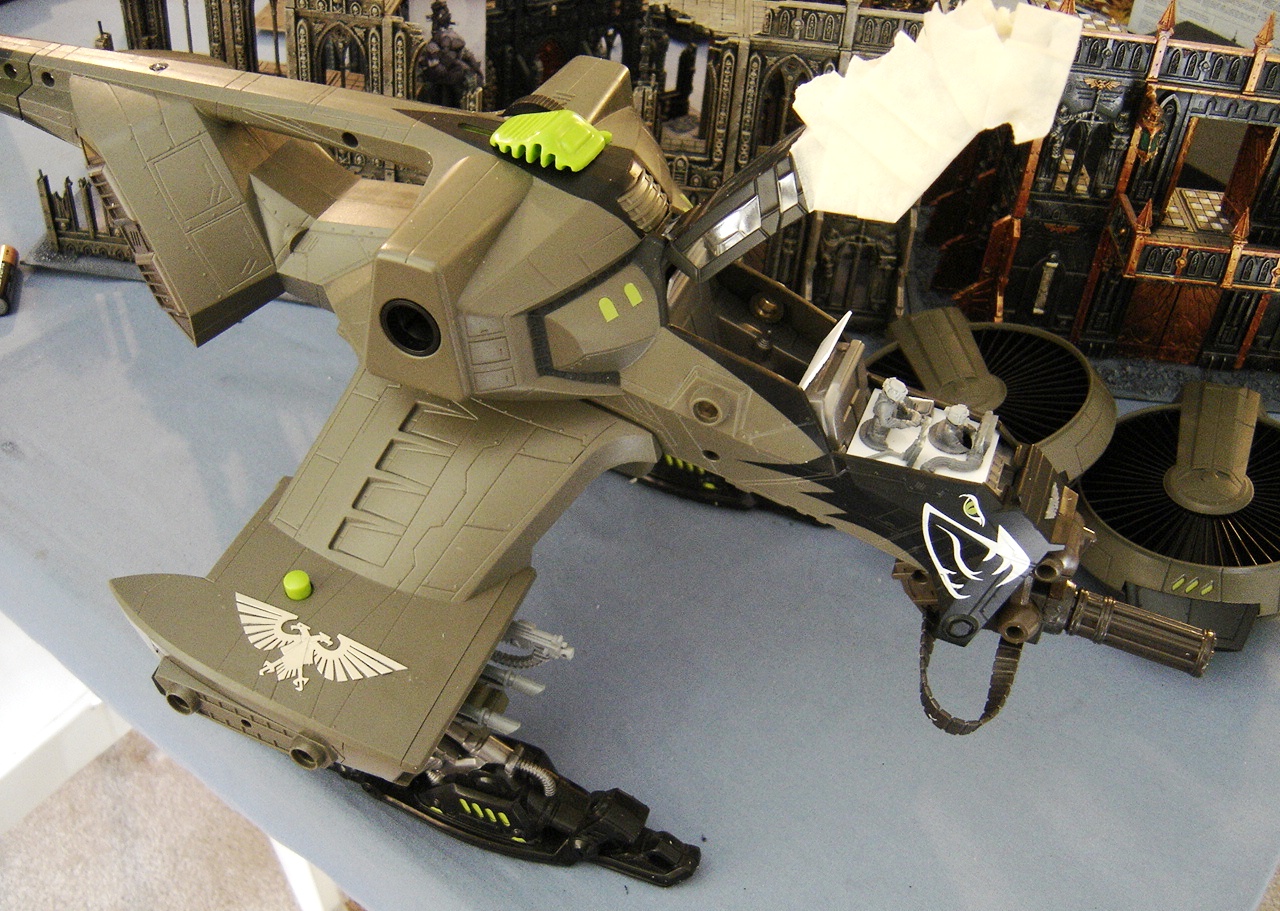 Inspired by the most excellent project at Tunnels and Trolls
here
, a few months back I picked up a pair of GI Joe "Dragonhawk" models from eBay for use as the basis for the transport. I don't have the resincasting capabilities that the fellow that runs that site does, so I decided to content myself with a slightly less grandiose conversion.
I started off with a fairly simple command deck, the scale of the Dragonhawk is about twice that of 40k, so a two man command crew take the place of the original pilot.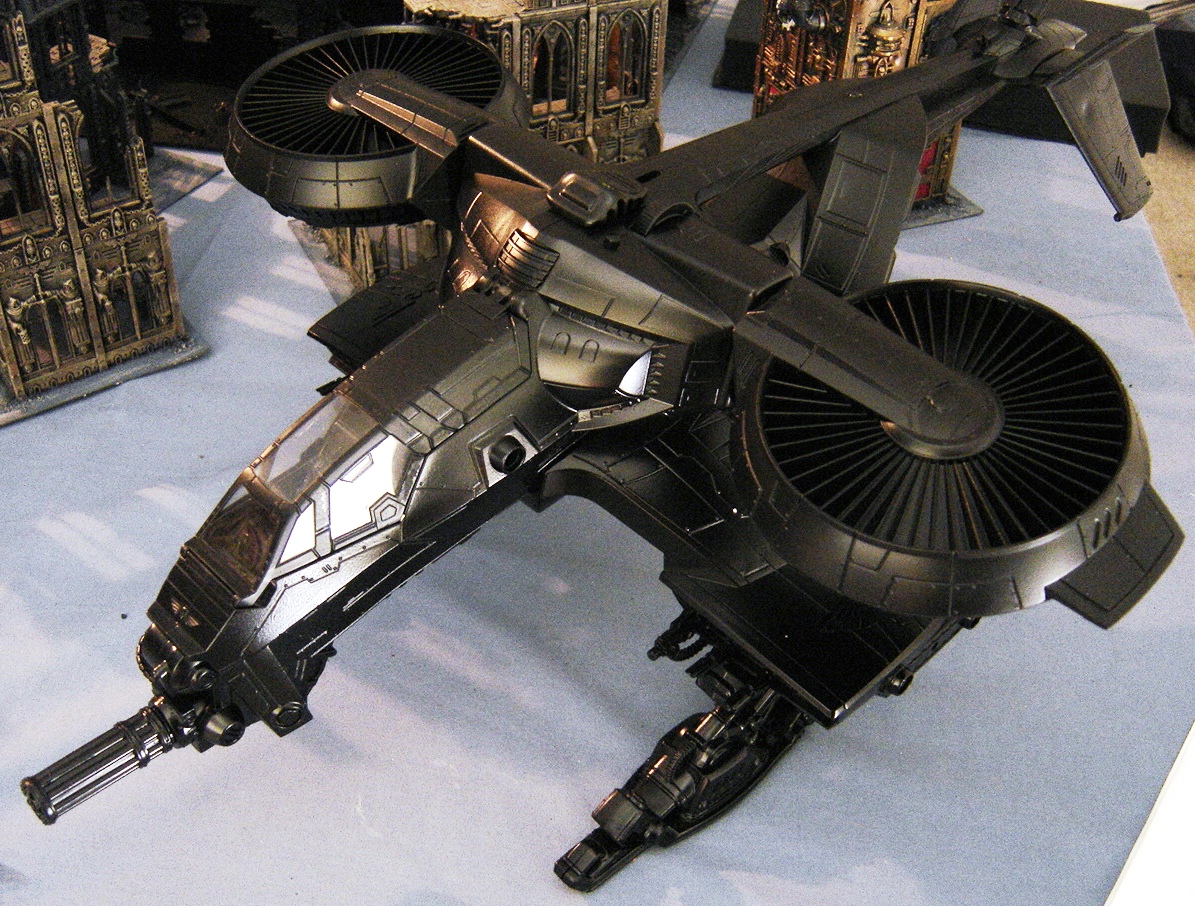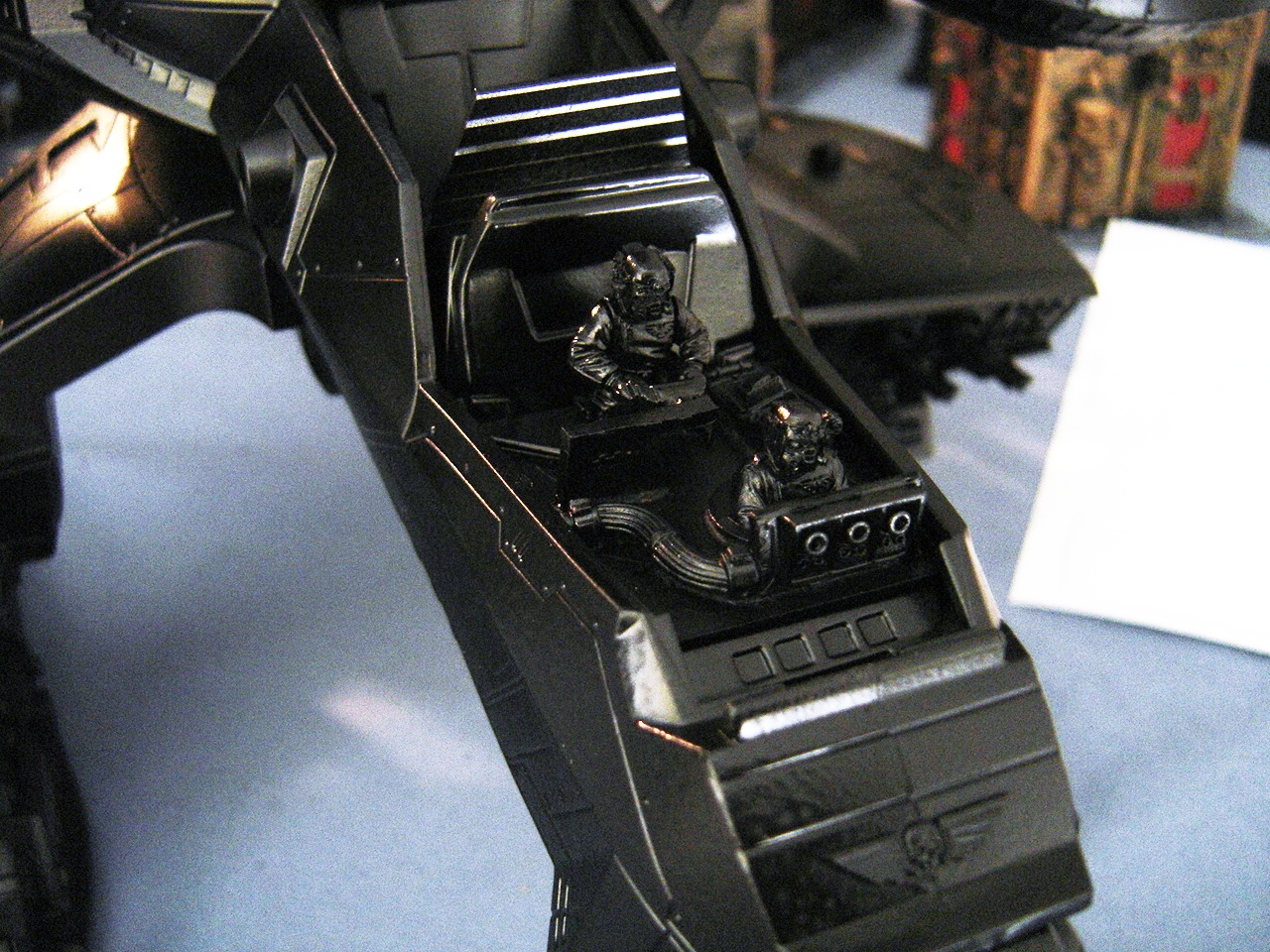 I added a pair of twin-linked Lascannons and a pair of heavy bolters, installed the command deck, masked off the cockpit windows and gave it a hit of primer.


I didn't have good light by the time I finished painting the Pegasus, I'll get better pictures taken in the next day or so. The model includes a magnet harness on the bottom to allow it to attach various cargo containers. My next associated project will be to build a drop cannister designed to ferry a platoon of infantry to the battlefield.


Again, not the best of light. For some reason the windows look sort of smoky, but they are actually perfectly transparent.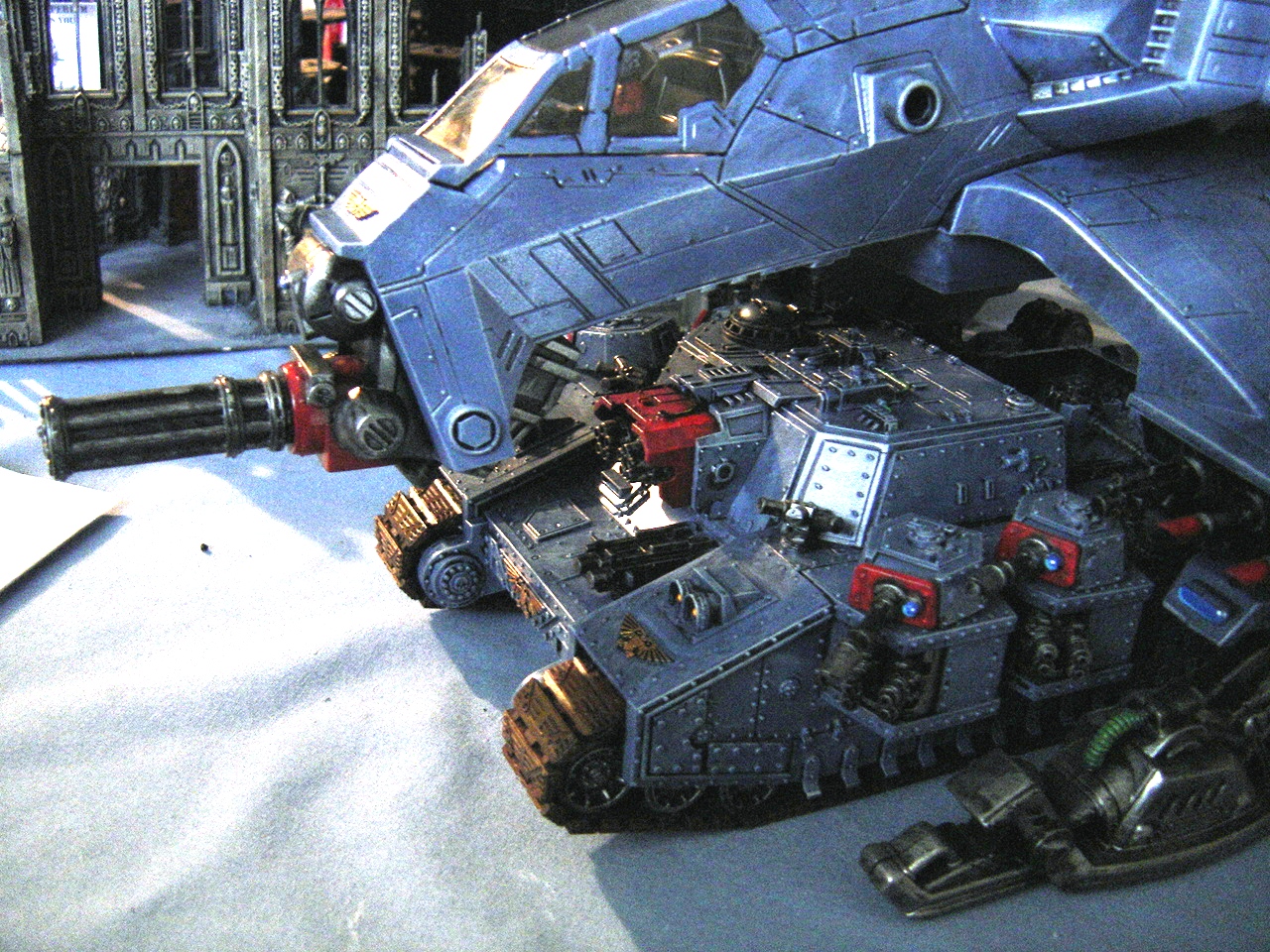 The Pegasus is also of sufficient size to transport a superheavy vehicle. My opponents suggest however that a deep-striking Stormlord might be considered just a wee bit cheesy. Can't say I can argue with that!
At the moment I don't have any sort of rules designed for the transport. For ease of gameplay I may simply count it as a proxy Thunderhawk Transporter, and will likely base the upcoming homebrew rules upon the Thunderhawk as a starting point.