Got a box of reinforcements in the mail today, I'd placed a Forge World order a while back and had almost completely forgotten about it. I'd picked up a couple more sets of Cadians with Respirators upgrade packs sufficient for two more hardened veteran squads (though I'm holding off on building them until I can sit down with the codex and figure out how I want them), as well as a trio of Heavy Bolter turret emplacements:

My intent was for these to serve a dual purpose - when I don't use the fortifications, it frees up the turrets to use on my Chimeras (should the situation call for it). I was surprised at how little flash there was to clean off these models. Usually FW stuff comes with significant resin plugs left over from the casting process that require I break out the Dremel. In this case, a pair of clippers, an exacto knife and a little sandpaper did the trick. Easiest clean up I've done!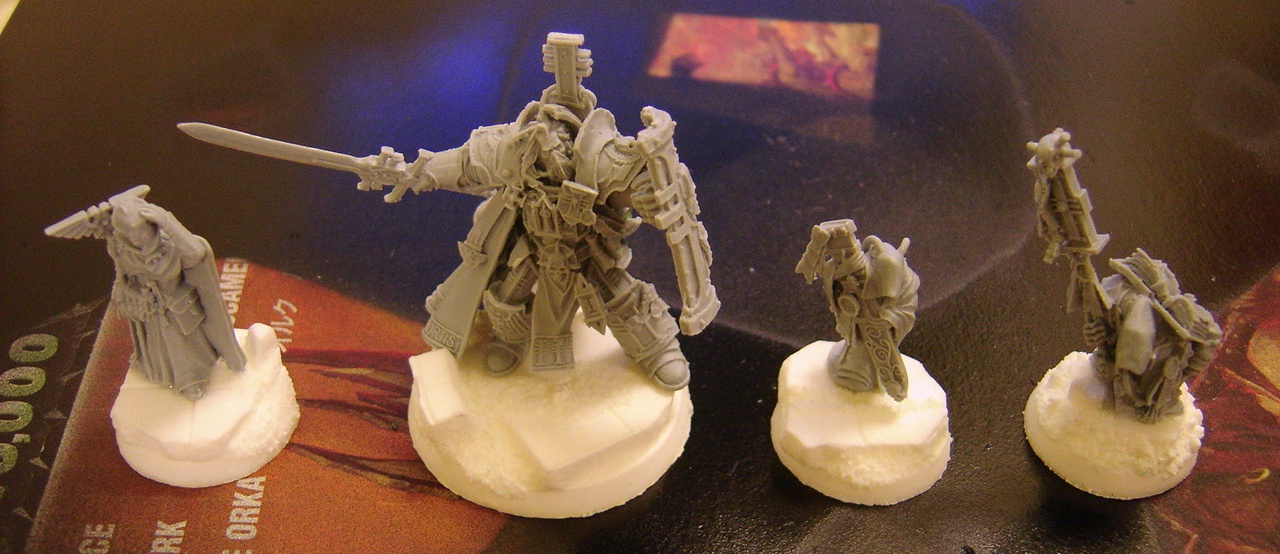 Not that I really need more inquisitors, I couldn't pass up the Hector Rex and retinue set - they are simply beautiful sculpts. The pictures on the FW website don't really flatter the retinue figs, but they're actually pretty nice in person. You can definitely tell that the set was made by two different sculptors however. All in all, it should be a fun little unit to paint.
At the moment they're just assembled and washed, I'll let them air dry overnight and primer them tomorrow - it's supposed to be a beautiful day!