I had a couple free hours last night (for a change) so I was able to finish up the Burna Boyz mob and the Grot assistants. The Burna Boyz are a terrifying unit, 11 flamer templates and the Kustom Mega Blasta made short work of the Tyranids I've faced, and the power weapon option of "da kuttin' nozzle" proved to be a nasty surprise for the Marines, who thought they'd be simple to destroy in H2H combat.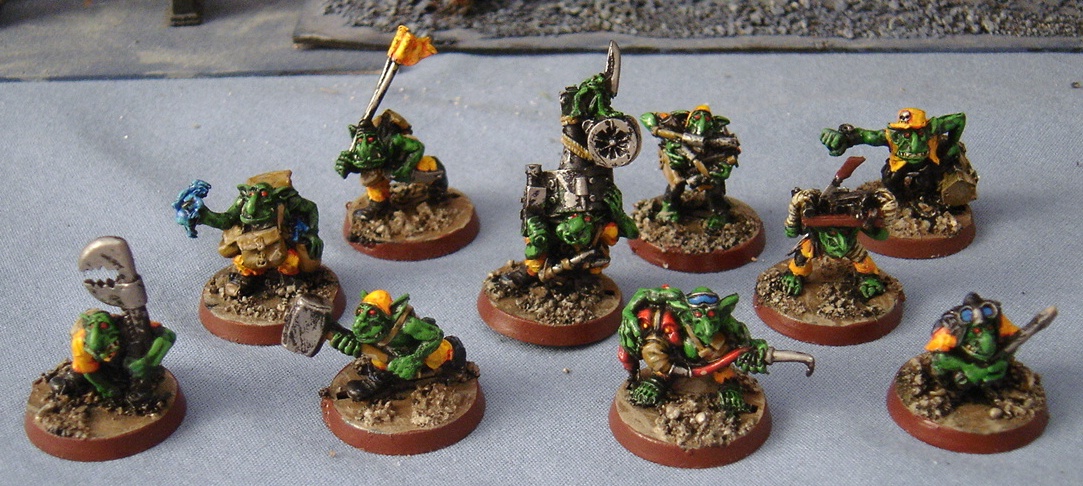 While I never fielded Grots as a unit of their own, I do love the Grot assistant figs and most of "da bosses" were accompanied by at least two or three ammo runts, oiler grots and so forth. The minis are just too amusing to skip!
So very close to the end - only four more to go, and they're all characters which should be fun to paint...