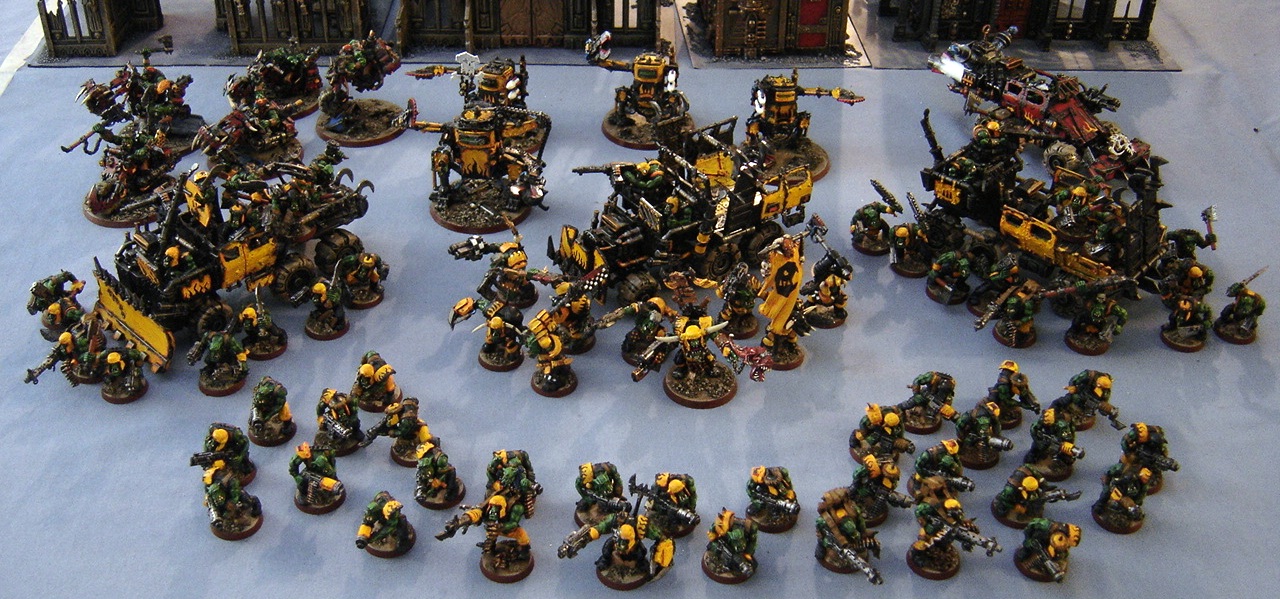 While the Mordian 7th is my favorite army and has been slowly growing over the years, I do enjoy doing smaller 'boutique' armies to keep myself entertained and give me a chance to try new styles of modeling and painting. The most recent army was a small Bad Moons-themed army also known as Waaagh Nazdakka. Definitely an amusing army to build and paint, although I did get pretty burned out painting all that yellow and green. That prompted the inclusion of some Evil Sunz warbikers and the Dragsta, just for a change of palatte!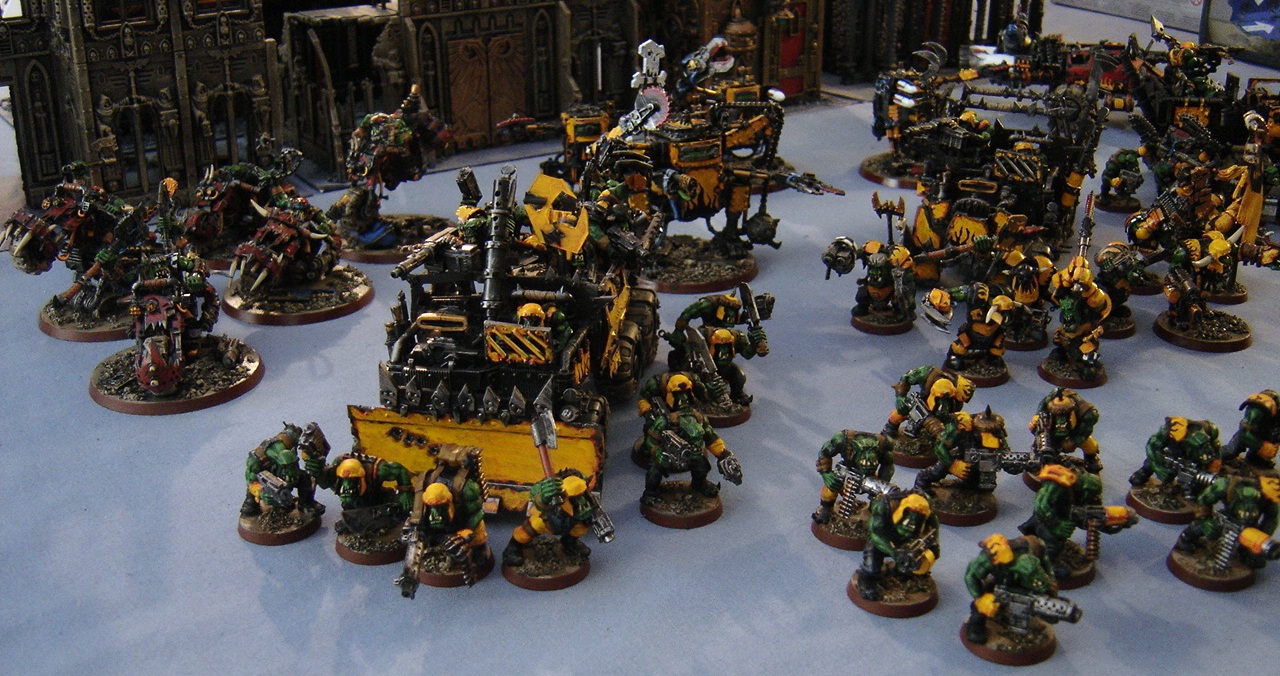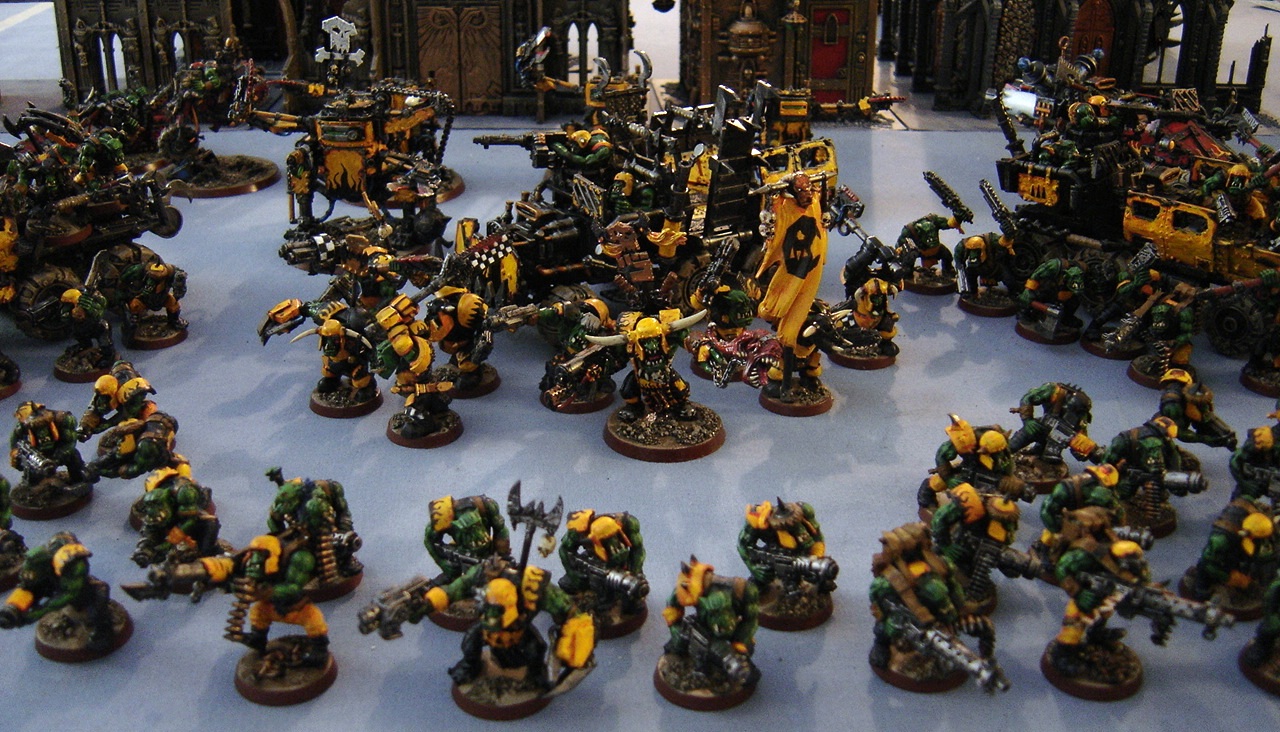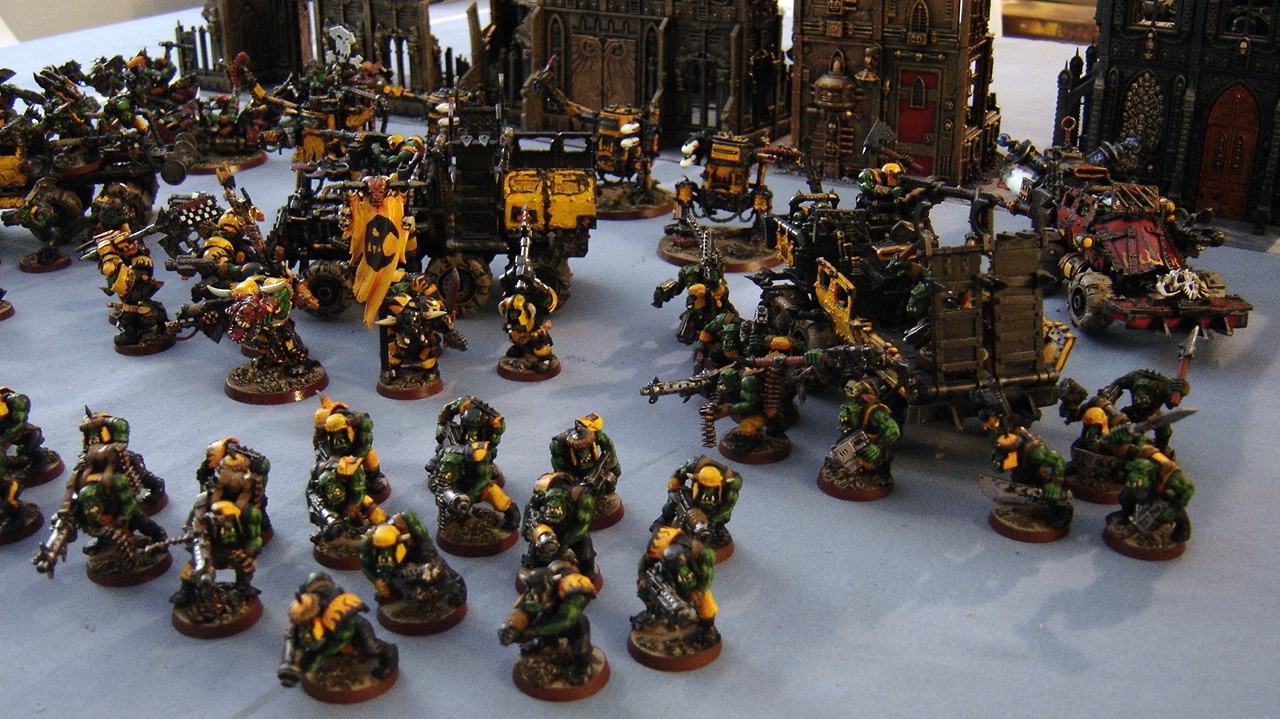 There are still some ork stragglers lurking on the shelves that I really need to finish up, including some deffkoptas and a unit of burna boys, but I definitely get 'army painter's fatigue' after a while and it becomes difficult to get excited about painting more orks. So for now the rest of 'da lads' languish in a primered state awaiting a paintbrush.

No forward motion on the guard this week, too many other demands on my time. Hopefully next week will be a bit more conducive to modeling - I'm itching to build my first of two Valkyries!